2019 Analytics Solutions Conference Wrap Up
We recently wrapped up the 2019 Analytics Solutions Conference in Minneapolis, MN. This was the first time we organized a US conference on analytics with our Norwegian partners, Camo Analytics. It could not have gone better! A BIG congratulations on a job well done to Shari Kraber who spearheaded the organization of this conference.
The goal of the conference was to help attendees transform their business, from R&D to production, using data-driven tools. If I may toot our own horn here, we did that. There was a lot of information to digest at this meeting, but the camaraderie of attendees made it easy. We overheard many conversations in the halls between attendees about what they just learned or discussing potential solutions to business problems they were facing.
The conference started with a short course day. Two all day seminars were conducted in parallel, one titled "Practical DOE: 'Tricks of the Trade'" and the other "Realizing Industry 4.0 through Industrial Analytics". We saw a lot of people experienced with design of experiments (DOE) go to the Industry 4.0 course and a lot of the analytics pros headed to learn about DOE. What a great way to start!
Day one wrapped up with an opening reception for all attendees and speakers, fostering networking and building relationships.
The conference days were filled with session talks that wrapped around keynote presentations (a fantastic trio of speakers, find out more at the link below). The result was a great mix of academic-style overviews with down-to-earth, real-world case studies. It struck a perfect balance.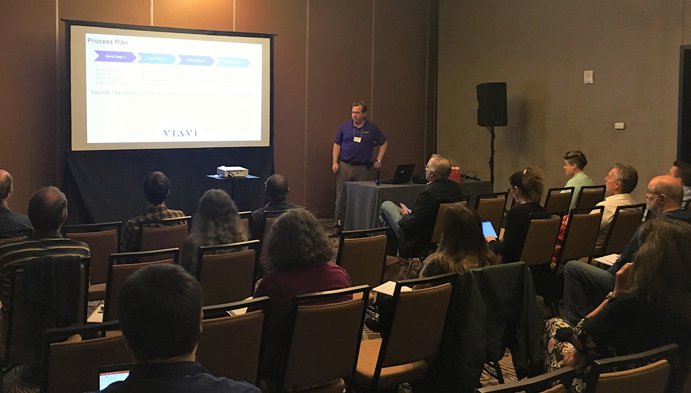 If you couldn't make it to the conference, details on each presentation (including pdf's of the presentations), are posted on the ASC speakers page.
To add some fun to the mix, the evening's social event was a dinner cruise on the Mississippi River for all attendees. It was quite the treat, especially to those of us who live here! We rarely take the opportunity to enjoy activities like this in our own backyard. We traveled thru a lock, spotted a bald eagle in the trees, and enjoyed the casual atmosphere.
The next Stat-Ease hosted conference will be our 8th European DOE Users Conference. This year it will be held in Groningen, Netherlands from June 17-19. We hope to see you there!
If you would like to be kept in the loop about the conference, sign up for our mailing list. We will be sending out information regarding a call for speakers and registration later in the fall. Sign up now, before you forget!
See you in Groningen!